Punta Indio 2005  I  2006
Punta Indio es una localidad de la costa de Buenos Aires. Aparenta un estado de virginidad. Guarda historia, oculta secretos. Recorrer su suelo, pisar la tierra, escuchar el río, atravesar la vegetación tupida, sentir el roce de las hojas, el bullicio oculto, quizás revele algo de su misterio. La naturaleza con su naturaleza. Mi ser, mi minúscula materia entrelazada con la tierra. Allí dentro, construí el primer Nido.Registro fotográfico: Florencia Aletta – Registro fílmico: Alejandro Sparano – Idea y dirección: E.C 2005.

Punta Indio is located on the coast of Buenos Aires. It seems in a state of virginity. Holding history, hiding secrets. Traveling its land, treading the ground, listening to the river, crossing through the thick vegetation, feeling the leaves brush against me, concealed bustle, perhaps might reveal something of its mystery. Nature in its naturalness. My being, my minuscule matter entwined with the earth. Therein I built the first Nest.Photo: Florencia Aletta – Video: Alejandro Sparano – Idea and direction: E.C 2005.
Arte de la tierra. Espacio natural de 10 m de ancho x 10 m de largo – Ramas, tierra, yute, cañas de bambú, sogas, seda negra. Fotos: Florencia Aletta.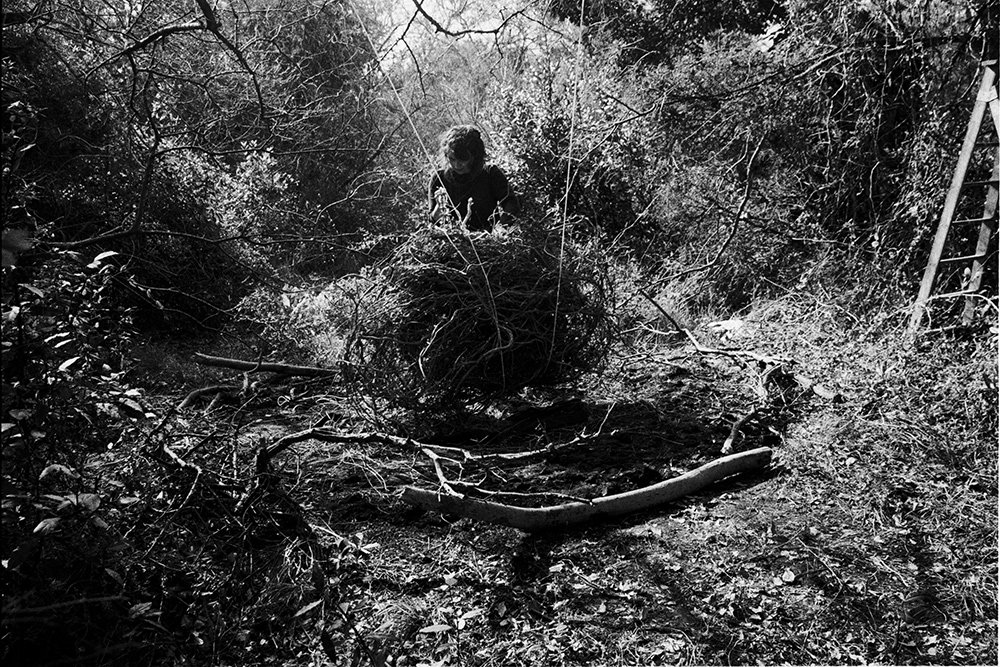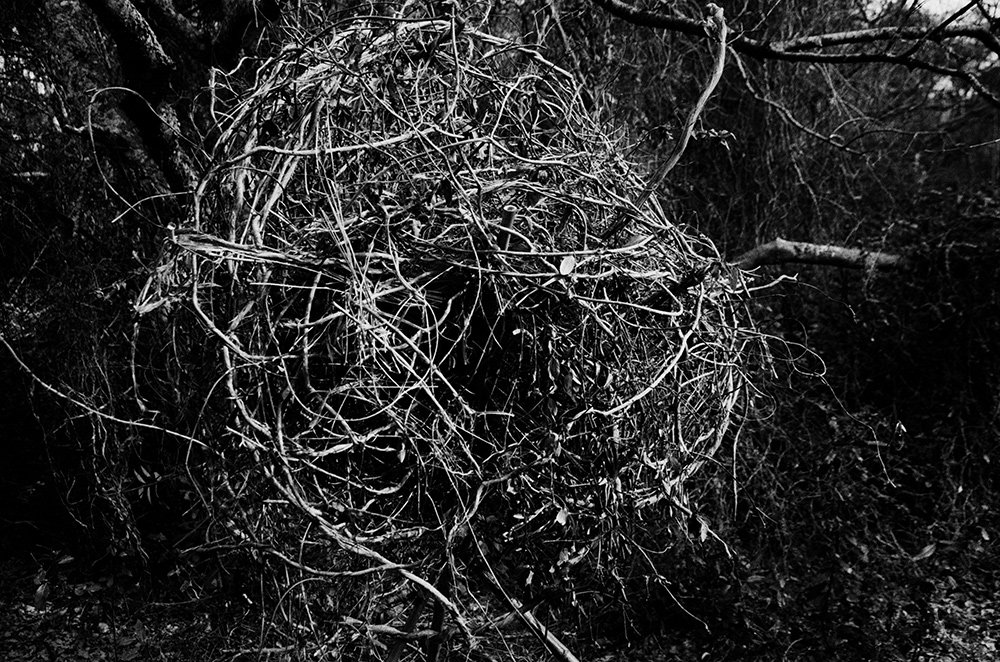 video